Bridal Gown Blow-Out Sale - hundreds of wedding gowns at deep discounts! Get there early to find your dress because once they're gone, they're gone!
Visit with photographers, DJ's and reception halls
See a variety of floral bouquets
Savor tasty wedding cakes and treats
Learn how to look your best on your special day, plus so much more with over 100 vendors
All brides & grooms receive a FREE goody bag compliments of Complete Nutrition – Green Bay
Check out The Wedding Show – Summer Edition website for more show details!
ADMISSION
• Advance $6 (Save $2)
• At the Door $8
Tickets available at all DuBois Formalwear locations and the Resch Center Box office starting July 11th. Free parking available in the Lambeau Field lot.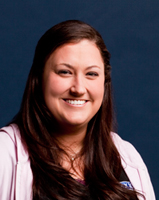 Be realistic. Sure this is an important day, but not the only important day in your life. Not only that, it is only one day. Is it worth going thousands of dollars into debt? Don't rely on being able to cover the costs of the wedding from the money you will receive from your guests. If you can't afford something, don't book it. Plain & simple.

The Bridal Gown Blow-Out Sale is almost here and it's going to be even better than we thought!!! Over 500 dresses will be available at AMAZING discounted prices! This sale won't be like the crazy ones that you see on TV though, make sure to read below to see exactly how the Bridal Gown Blow-Out Sale is going to work.
Visit our website, weddingshowgreenbay.com, for full sale and show details.
How many dresses will be at the sale?
• Over 500 dresses from a wide variety of designers will be available for purchase.
Although the sale will not feature accessories or headpieces they may be available for purchase in the Wedding Show Vendor Area.
What size dresses will be available?
• The dresses will be organized by size as you enter the sale. Dresses will range in size from 6-26.
What prices are the dresses?
• Dresses are $99 and up.
Can I pre-shop the dresses that will be at the sale?
• Unfortunately we cannot allow brides to 'pre-shop' the sale at Shopko Hall, but feel free to visit any of the participating bridal shops in the sale for a sneak peek.
1. Belles of Elegance
2. Bridal Elegance & Formalwear
3. The Bridal Church – 920-432-8022
4. Tie The Knot Bridal Boutique
5. Victorian Bridal

Do I need to make an appointment?
• No, everything is first come, first served. Consultants will be available to help answer questions, but you will not be working directly with a consultant during your visit.
Will I have a dressing room?
• There will be a limited number of dressing rooms available.
How do I purchase my dress?
• Cash and credit cards (Visa, Mastercard, Discover) will be accepted. An ATM is available onsite. No debit cards, gift cards or gift certificated will be accepted. All sales are final.
How many guests can I bring with me?
• We do not have a limit on the amount of people you can bring with you to the sale. But only 100 people will be allowed in the sale at a time so we do recommend keeping your group limited to one or two people.
Who can I contact for more information?
• Visit weddingshowgreenbay.com for additional details on the sale.
Win FREE tickets!
Fill out the form below and we'll choose a winner randomly once a week for free tickets!