Sir Bounce-A-Lot Easter - Christmas Wish Event
Meet the Easter Bunny
...and burn off some of your kids' energy at Sir Bounce-A-Lot's in Green Bay!
Details
When: Friday, March 29th 10:30am - Noon
Where: Sir Bounce-A-Lot's in Green Bay
(940 Hanson Rd)
Cost: $2 donation at the door benefiting the WIXX Christmas Wish Fund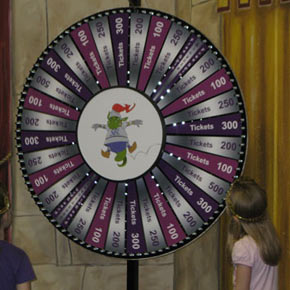 Come Enjoy the Fun and Entertainment
Limited to the first 350 people.
Each child gets an Easter egg with a prize inside.
Bring a camera and have your child's pic taken with the Easter Bunny!
Murphy in the Morning from WIXX will be hosting the party!
Pizza, soda and snacks available for purchase!
Tons of fun with huge inflatable bouncers, interactive games and more!
More information available at www.sirbouncealots.com