« Shows & Personalities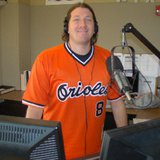 Tony Litt
On Air:

Sunday, 10am - 2pm
About the Show

Home Town: Pulaski , Wisconsin...Class of 1997!

Family: Wife and daughters

For fun : I frisbee golf and play basketball

Favorite Teams: Packers , Brewers, Celtics and Duke

Favorite T.V.: Any HBO series, The Office, The Simpsons, The History channel, TheDiscovery channel, Modern Family, Biggest Loser, Survivor, Market Warriors and Antique Road show.

Favorite Music: Every thing BUT country!, WIXX of course, but if u held a banana to my head and I had to pick three cds - Queen's Greatest Hits, Bob Marley's Greatest hits and Tupac's All eyez on me.

Started working at Midwest Communications in 1999. For WIXX and r.i.p to WLYD

Favorite part of working at WIXX: is getting to say I know Murphy.... and getting to see where Otis Day sleeps .

You can listen to me most Sundays from 10am to 2 pm , unless the Packers play at noon.

Thanks for actually taking time out of your day to read this your man TONE.