« Shows & Personalities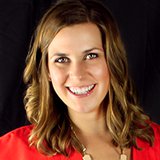 Rachel Leigh
On Air:

Weekdays, 11pm - 5am

Email:

Social:
About me: Born and raised in Green Bay, Wisconsin! It's only the best place on this earth! After graduating from Bay Port High School, I spent one year at Wisconsin Lutheran College in Milwaukee with the intention of majoring in for Music Education. I realized along the way that music performance and singing is my hobby so I did a 180 and transferred to Brown College for Radio Broadcasting in Minnesota. I can honestly say that was one of the best decision I have made so far. I get paid to talk and anyone who knows me knows that I love to talk! Immediately after receiving my radio broadcasting degree, I moved back to Green Bay, began working for Midwest Communications and then landed this awesome gig with WIXX!

Siblings: I have two older brothers Ken and Tony

Favorite form of exercise: Kick Boxing

If you could witness any event past, present or future, what would it be? Hands down….Green Bay Packers winning a Super bowl! Who wants to take me?

If you could change your first name, what would you change it to? Ever since I was little I wanted to change my name to Ashley. Yes, I will admit, I was obsessed with Mary-Kate and Ashley Olsen.

What story does your family always tell about you? There are so many stories my family could tell, but probably the most recent one would be where I decided to clean the house for my mom. I was going the extra mile by soaking the stove knobs in a bucket of water and proceeded to dump the water down the toilet. Yep….you guessed it; I forgot to take the knobs out, the toilet automatically flushed from the force of the water and all I could do was watch the knobs get flushed away. Who knew it would cost $100 to replace them? The moral of the story is….it's cheaper to hire a cleaning service than have me clean your house.

If you won the lottery, what would you do with the money? I would buy my parents their dream house, share with my brothers and give to CHARITY, CHARITY, CHARITY. Of course I would be a little selfish and buy myself a Range Rover!

Hidden talents: I love to sing! I will sing in the car, with WIXX (of course) turned up and at church as much as I can.