« Shows & Personalities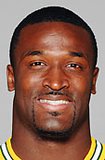 1-on-1 with the Boys
On Air:

Thursday's 5pm-6pm

Host:

Murphy
About the Show

Join James Jones with a different special Packers guest with Murphy/Katie/Nick! Get more show info and a chance to win seats to be in the LIVE STUDIO AUDIENCE Here: http://wixx.com/1-on-1-with-the-boys/

Show Host

Murphy

Murphy was born and raised in the Green Bay area and has been hosting Northeast Wisconsin's most listened to morning show for over 21 years now. Some say it because he's the only one on the staff who truly likes to wake up at 3:15 in the morning.

His true passion however, is to become a golf pro and someday walk the greens at Augusta, or maybe just run across them while being chased by security. Either way…he has goals. In the meantime, waking up, having fun and playing the hits on WIXX is what it's all about.