« Return to shows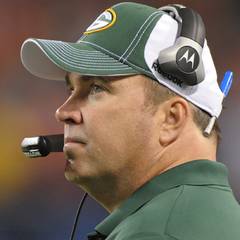 Mike McCarthy
Each Friday morning during Packers season at 7:50a listen as Murphy, Katie and Nick interview Coach McCarthy about the upcoming game and have a little fun with him! Miss an interview? See his archived podcast interviews.
Episode List
Tuesday, August 31, 2010

Coach McCarthy joined Murphy and Maino this morning.