Pick Your Purse
It's Back...
Northeast Wisconsin's biggest, all designer purse giveaway is back and WIXX will be giving away more purses than ever before with even more ways to win!
Easy to Enter, Easy to Win!
No guilt – the luxury is on us! Sign up now to play and win with
WIXX Pick Your Purse! Winning starts September 30th.
How It Works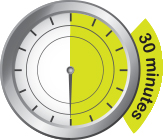 Register. WIXX will announce a new qualifying name at 9:20am, 1:20pm, and 4:20pm Monday–Friday (After receiving a lot of feedback, we've changed the hours to better your chances of winning!)

Call back within 30 minutes at 920.406.1011

Shop the online boutique and "pick your purse"
And you can win more by clicking here! Win bonus purses and a $500 gift card from The Animal House of Green Bay!