Pick Your Purse
Vote for your favorite Pick Your Purse Designer Jewelry
The winning collection will be awarded as part of the WIXX Pick Your Purse Grand Prize!
Presented by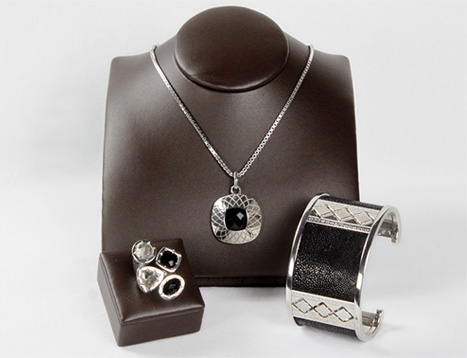 Designer Collection 2
A lady's bracelet, ring and necklace by Rebecca.  The cuff style bracelet is sterling silver with black stingray.  The necklace consists of a sterling silver chain.  Suspending from the chain is a sterling silver pendant set with black onyx.  A sterling silver ring finishes off this ensemble.  The ring is set with black onyx and colorless hydro thermal stones.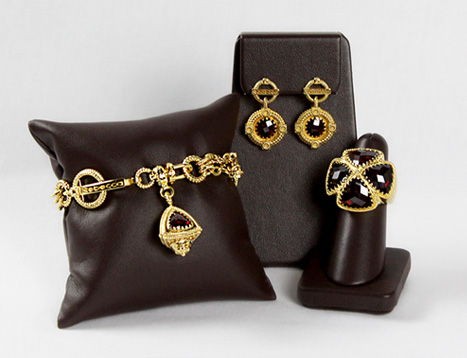 Designer Collection 1
A lady's bracelet, ring and earrings by Rebecca. The bracelet is stainless steel with 18K yellow gold bonding. A hydro thermal garnet charm suspends from the bracelet.   A matching pair of earrings each set with a hydro thermal garnet and a beautiful ring set with four hydro thermal garnets make the set complete.