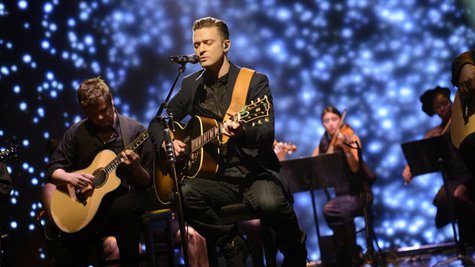 Just in time for Cinco de Mayo, Justin Timberlake's new tequila brand is hitting store shelves.
Sauza 901, a joint venture between JT and Beam Suntory, arrived on Thursday, and the singer will star in a new digital advertising campaign for it that kicks off on Saturday. "It's an extension of me," Justin tells the Wall Street Journal about the tequila, adding, "It's not taking itself too seriously, first of all, but it's definitely got a cachet to it as well."
Justin initially started his own tequila brand, 901, back in 2009 after he visited a distillery in Jalisca, Mexico. Sauza 901 is a relaunch of the brand, in partnership with Beam: it's now a "super-premium" spirit that will sell for $30 a bottle. "I believe in it because I made it," Justin says, noting that he's involved in all aspects of the tequila, except for the marketing.
The target audience for the spirit is men and women in their 20s and mid-'30s, a demographic that includes most of Justin's fans.
Copyright 2014 ABC News Radio