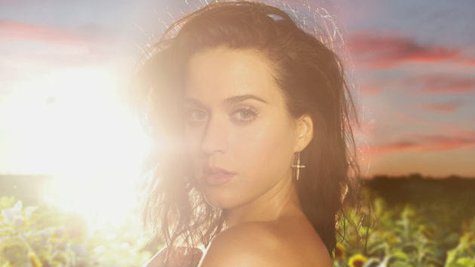 Katy Perry has been in a political frame of mind lately. Just days after sharing a photo of herself with Hillary Clinton , the pop star on Tuesday posted onto Instagram a selfie with Vice President Joe Biden.

Katy wrote, "Brought my pink pony to the White House to holler @VP Joe Biden."
She added, "He made me call my 93 year old grandma to thank her for my baby blue eyes! What a Q-T."
An official with Biden's office told CNN that the vice president and his granddaughter are fans of Katy's music, and he invited her to stop by and say hello while she's in D.C.
Last week, Katy posted a photo of herself with Clinton at a signing for the former secretary of state's new book, Hard Choices , and wrote that she offered to write Clinton a theme song for her potential run for president in 2016. Clinton responded via Twitter, "Well that's not a Hard Choice. You already did! Keep letting us hear you Roar."
Katy performed at the Verizon Center in Washington, D.C., on Tuesday night. She'll be back at the venue Wednesday night.
Follow @ABCNewsRadio
Copyright 2014 ABC News Radio