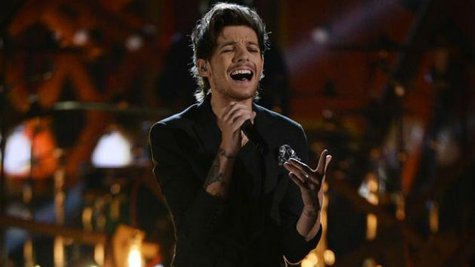 Music stars in the U.S. buy sports teams all the time, so why can't a British musician get into the act? The BBC reports that One Direction 's Louis Tomlinson is making a bid to take over the Doncaster Rovers, his hometown soccer -- or football, as they call it in the U.K. -- team.
Louis actually played for club's reserve team last year in a charity match, and now he's part of a consortium that's going to buy it. The deal is expected to be completed on Wednesday. Originally, the BBC reports, there was a plan to hold a press conference announcing the deal before 1D's concert at Wembley Stadium on Friday, but things got hung up over rights to Louis' image.
According to the BBC, Louis will become one of two joint chairmen of the club, with the other being 64-year-old former owner John Ryan .
A pop star becoming the chairman of a football team isn't unheard of in the U.K.: music legend Elton John for years served as the chairman of Watford football club, the team he'd been a fan of all his life.
Follow @ABCNewsRadio
Copyright 2014 ABC News Radio