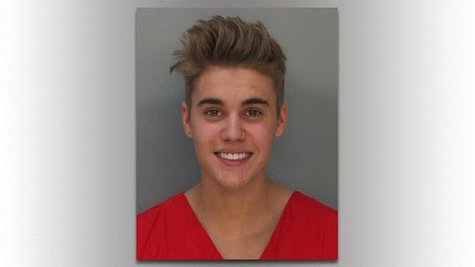 When Beyonce released her surprise album, it sent Twitter into a frenzy, generating a high of 5,300 tweets per minute. But Justin Bieber 's arrest on Thursday managed to top even that.
Billboard reports that news of Justin's arrest in Miami for DUI, driving with an expired license and resisting arrest generated 6,100 tweets per minute at its highest point. Over the next 24 hours, the incident inspired 4.28 million tweets, representing a 717 percent increase in activity on the social networking site compared to the previous day's activity.
Billboard further notes that at one point on Thursday, nine out of ten trending topics worldwide had something to do with Justin and his arrest. The top hashtag of the day? "#WeWillAlwaysSupportYouJustin," which had close to 600,000 total mentions. But despite similar hashtags, such as "#FreeBieber" and "#FreeJustinBieber," there was also negativity. "#DeportBieber" was the third-most popular hashtag of the day.
Copyright 2014 ABC News Radio