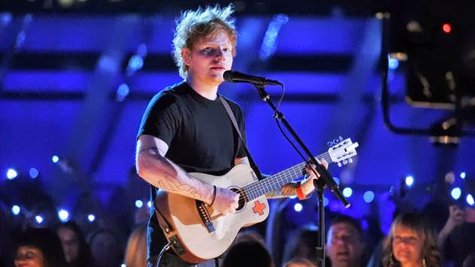 They're both acclaimed singer/songwriters, but now Ed Sheeran has yet another thing in common with his buddy Taylor Swift: they're both cat owners.
Ed tweeted that he's now the proud parent of a kitten, who he's saved from certain death. "So basically this one month old kitten was gonna get put down so I adopted him and called him Graham," tweeted Ed. "Just bought Graham a bed and snacks." He then announced that he'd set up a Twitter feed for the new kitty, @GrahamShizza, and asked fans to follow it for "cat updates and general kitten chat."
Fans embraced Ed's new pet, and when we last checked, Graham had close to 20,000 followers. The kitten's first tweet was, of course, "Meow," followed by a blurry photo of himself with the caption, "FIRST SELFIE OMG."
Because Ed is something of a comedian, he's been keeping up a steady stream of funny tweets. In one, Graham says that he's watching the movie Spartacus , noting, "It's all a bit too violent for a young one like me." Another post features a photo of his palatial cat bed, with the caption, "MTV cribs holla at your damn boy." Yet another is directed to Ed's manager, Stuart Camp , saying , "FEED ME YOU WADDLE MONSTER."
Since Ed has announced that he's taking some time off after the Grammy Awards on Sunday, you can expect more funny tweets from Graham.
Copyright 2014 ABC News Radio