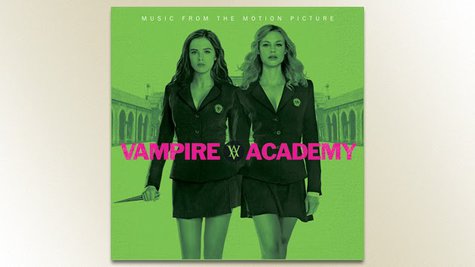 A Katy Perry song that she wrote with her boyfriend John Mayer will be featured on the soundtrack of the upcoming movie Vampire Academy, which hits theaters February 14.
The track is titled "Spiritual," and you can also find it on the deluxe edition of Katy's latest disc, Prism. She's the only pop superstar featured on the soundtrack; the rest of the artists are more of the indie-pop genre, including Goldfrapp , Iggy Azalea and Sky Ferreira . The Vampire Academy soundtrack arrives in stores February 11.
Vampire Academy is based on the best-selling young-adult book series by Richelle Mead , and focuses on a boarding school for -- you guessed it -- vampires. The movie follows the adventures of Rose Hathaway, a half-human/half-vampire who serves as guardian for her best friend Lissa, the future queen of the vampires. That means she has to fight off deadly supernatural enemies to keep her BFF safe.
Katy's involvement with Vampire Academy may be through her prior association with the Weinstein Company, which is distributing the film. You may recall that back in 2009, Katy teamed with the Weinstein Company to help promote its movie My Week with Marilyn, and her song "The One that Got Away" was used in an online promotional campaign. There was also talk that Katy could star in a Broadway musical version of the movie, but if that happens, it'll likely be years from now.
Copyright 2014 ABC News Radio