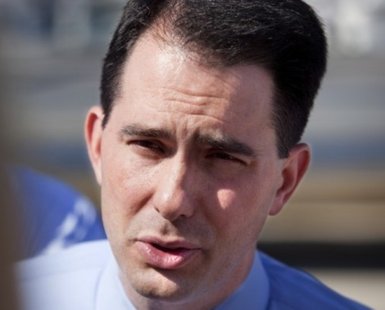 WASHINGTON D.C. (WTAQ) - Health care was among the topics discussed Tuesday, when President Obama met at the White House with six governors including Wisconsin's Scott Walker.
The Republican Walker said the governors expressed concerns about their ability to do what's best for their states under the Affordable Care Act.
Walker said Vice President Joe Biden also sat in on the meeting, which involved state leaders from both parties in the National Governors Association.
Besides health care, Walker said they discussed transportation infrastructure and worker training. The governors also mentioned that energy supplies are abundant both in the U.S. and in North America.
(Story courtesy of Wheeler News Service)