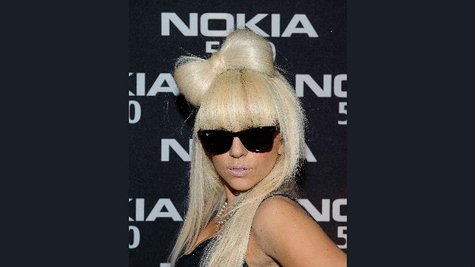 While we often focus on the outfits that pop stars wear -- from the sublime to the ridiculous -- it's important to remember that what's on their heads can be just as trend-setting. In fact, some of pop's biggest names are included in a recent survey of the "Top 50 Most Iconic Hairstyles of the Past 50 Years."
The survey, which was commissioned by the salon chain Toni & Guy to mark its 50th anniversary, polled 2,000 women in the U.K. to find out which stars they felt had sported the most memorable hairdos over the years. Rihanna , Lady Gaga , Eminem and One Direction 's Harry Styles were among those who landed on the list, along with the late Amy Winehouse and Kurt Cobain , two Spice Girls , '80s star and Miley Cyrus nemesis Sinead O'Connor , iconic divas Cher , Tina Tuner and Diana Ross , and even The Beatles .
Here's which 'do made each one memorable:
Rihanna: the Undercut (partially shaved back/sides)
Eminem: bleached blonde style
Harry Styles: "messy" style
Lady Gaga: hair turned into a bow (circa "Poker Face")
Spice Girls: Posh's bob, Baby's pigtails
Amy Winehouse: beehive
Kurt Cobain: messy grunge look
Sinead O'Connor: shaved head
Beatles: Moptops
Cher: waist-length straight hair
Diana Ross: Afro
Tina Turner: Big volume (circa 1983)
According to the survey, the #1 most iconic hairstyle of the past fifty years belongs to Audrey Hepburn : the beehive she sported in Breakfast at Tiffany's . Elvis Presley 's pompadour comes in second.
Copyright 2014 ABC News Radio