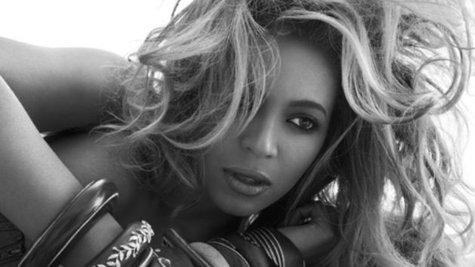 Beyoncé is all about giving back. The singer recently announced that she's partnered with the Prince of Wales during the U.K. leg of the Mrs Carter Show World Tour, in an effort to raise cash for The Prince's Trust charity, which benefits disadvantaged youth.
To assist the U.K. charity, the singer's global campaign #BeyGood is encouraging fans to make a three euro, or $4, donation via text or online . As a reward, charitable concertgoers will receive the chance to be selected for a seat upgrade to an exclusive VIP area. They will also be given an official #BeyGood sticker at The Prince's Trust donation site set up at each venue.
"As a young child I was blessed to have the support of my family who encouraged me to reach for my goals. So many young people don't have this," said Beyoncé in a statement. "I am honored to partner the #BeyGood campaign with The Prince's Trust to help young people beat the odds and create better lives for themselves."
Martina Milburn , chief executive of The Prince's Trust, explained how the donations will affect the organization's efforts.
"As a longstanding ambassador of our charity, Beyoncé understands that, every day in the U.K., young people are facing not only unemployment but also the devastating effects of homelessness, addiction, poverty, bullying and poor mental health," Milburn said in a statement. "All of these hardships can leave them feeling that life isn't worth living. It is up to us to help them get their lives back on track and the funds raised through the #BeyGood campaign will help us to do that."
To learn more, visit The Prince's Trust official website .
Copyright 2014 ABC News Radio