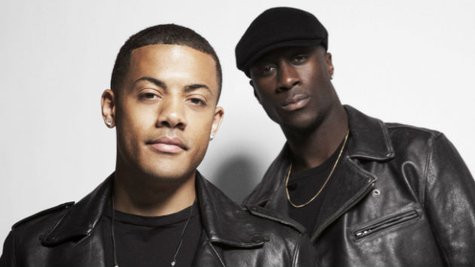 Here in the U.S., "Am I Wrong" by Nico & Vinz is definitely one of the songs of the summer, even though in Europe, where the duo is from, it was a hit last summer. When asked to name their own picks for Song of the Summer, Nico & Vinz chose two additional songs that were also hits in Europe last year, but are now big here.
"I like the Clean Bandit song, 'Rather Be,'" Nico tells ABC News Radio, while Vinz votes for "Latch." "[It] was, of course, a huge song last year," he says. "But it's really picking up here now. So I would say Sam Smith and, and Disclosure and 'Latch.'"
Nico & Vinz are from Norway, making "Am I Wrong" just the latest in a string of hits that have come out of Scandinavia, from Swedish super-producers like Max Martin and Shellback , to Norwegian production duo Stargate. Stargate is best known for their work with Rihanna, Ne-Yo and Beyonce, while Martin and Shellback brought you smashes from Pink, Taylor Swift, Britney Spears, Usher, Maroon 5 and Christina Aguilera , just to name a few. So, why are Scandinavians so good at creating American pop music?
"Hey, I have no idea," laughs Vinz. "Sweden has always been sort of in the forefront of music scene...but now it's good to see that Norwegians...are really picking up."
"Am I Wrong" has managed to cut through a summer crowded with hits like "Fancy," "Rude" and "Problem," What makes the song stand out, Vinz believes, is their unique sound, which incorporates both his and Nico's Norwegian heritage and their African heritage.
"I think this whole mind state of just try to figure out who you are," he says. "'Cause we have this thing of ours, we say, 'To be unique, you gotta be yourself.' You know, that's the only way you can stand out in a crowd full of a bunch of artists. So we really just try to tap into who we are, and project that the best possible way."
Nico & Vinz will be one of several acts -- including Usher, Pitbull, Jennifer Lopez and MAGIC! -- who are headlining Fashion Rocks, a CBS music special airing live on September 9.
Follow --ABCNewsRadio
Copyright 2014 ABC News Radio