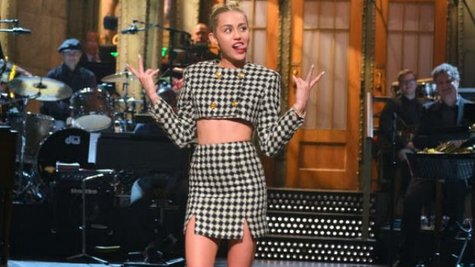 She's baaaack. A year after the twerk heard 'round the world, Miley Cyrus will return to the scene of this biggest pop culture crime since Madonna kissed Britney Spears : the MTV VMAs, which take place this Sunday night.
The twitter account for Miley's team announced the news Wednesday night, and MTV retweeted it.
Miley's nominated for Video of the Year for "Wrecking Ball," so she has every right to attend the ceremony. Last year, her duet with Robin Thicke , which featured her gyrating against him and doing unspeakable things with a giant foam finger while wearing next to nothing, scandalized the world.
Follow --ABCNewsRadio Copyright 2014 ABC News Radio