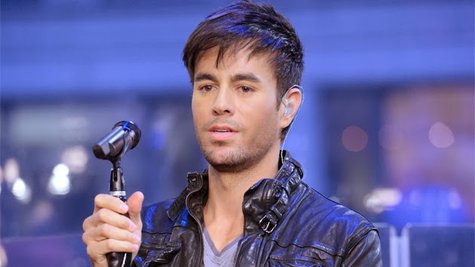 Fifteen years after he first topped the charts with his song "Bailamos" -- "We Dance" -- Enrique Iglesias has another hit on his hand with "Bailando," whose title simply means "Dancing." The song features Jamaican star Sean Paul and two Cuban artists, and Enrique says that mutli-cultural feel is what's made the song a hit.
"'Bailando' works well because it sounds different," Enrique tells ABC News Radio. "I think it sounds different on the radio and it's got a Caribbean feel with a little bit of that reggaeton, with Jamaican, Spanish, flamenco...it just has a little bit of everything." He adds, "When you hear it on the radio, it sounds -- to me at least -- it sounds refreshing."
As he did with several of his previous hits, Enrique has created different versions of "Bailando" for different audiences. There's a "Spanglish" version, a Spanish version and even a Portuguese version. But doesn't it become tiresome to do all these different versions? No, he says.
"I actually don't mind doing [different] versions as long as it sounds good," he explains to ABC News Radio. "I've always said in many interviews that some songs you can do versions, and you can translate, some you can't. Thankfully, with this one, I was able to do that and...still keep the essence of the song, still keep the spirit, maybe just twist it a little bit."
"As long as it still feels as good as the original, I'm cool with that," he adds. (AUDIO IS ABC 1-ON-1)
Enrique will be getting his audiences on their feet and "Bailando" starting next month when he kicks off a huge tour with Pitbull , starting September 12 in Newark, New Jersey.
Follow @ABCNewsRadio
Copyright 2014 ABC News Radio