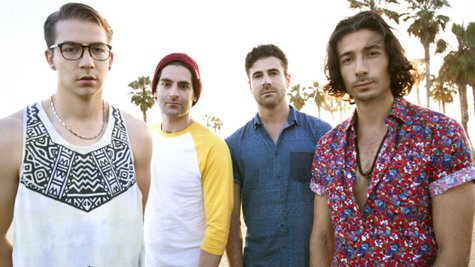 Before the band MAGIC! topped the charts with their hit "Rude," frontman Nasri was a songwriter for other artists like Pitbull , Chris Brown and Justin Bieber . He says working as a behind-the-scenes songwriter crafting hits for others taught him an important lesson: the most successful songs are the catchy songs.
"I liked catchy music growing up and [other] people like it too," he tells ABC News Radio. "And even if you wanna be deep, and you wanna share some sort of symbolic picture, or whatever you want, you still have to be catchy for people to digest it. And I've always kept that as a part of my writing: that I want people to sing along. 'Cause I wanna sing along! I'm the same type of listener."
The fact that "Rude" is so catchy is no doubt part of its appeal, but it also has a unique reggae sound, as well as a compelling story line, about a guy determined to marry the woman he loves no matter what her father says. But Nasri offers another reason why the song is so popular.
"I think people also are latching onto the other side of it, where if somebody says something mean, they're like, 'Why you gotta be so rude?'" he notes. "So the lyrics are taking on a life of its own and becoming almost like a sentence in pop culture, and the American tongue."
Nasri's right: "Why you gotta be so rude" has become quite the online meme , with that slogan captioning photos of, among other things, Jesus , James Van Der Beek , dogs , stick figures and movie characters .
Follow @ABCNewsRadio Copyright 2014 ABC News Radio