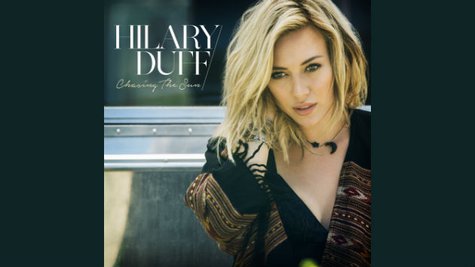 Hilary Duff recently released "Chasing the Sun," her first single in many years. The actress and singer, 26, told Billboard for its Pop Shop Podcast that she was "nervous" to get back into the studio.
"It's been seven years for me, so I hope -- that what I'm writing and what I'm singing and how I'm singing and my taste and the content -- I hope it's what people that have been my fans or that are my fans are going to respond to...and I think they will," she told the magazine.
Duff is a mother to son Luca , 2, and she and her estranged husband Mike Comrie have been dealing with a separation the couple announced in January.
"I'm separated from my husband right now, which has been a very difficult thing to go through, but we have a lot of love for each other and we have this beautiful baby," she said.
Duff and Comrie have still been seen together since the split, and the singer has said they are still trying to figure out their future.
There's a song on the album "about my separation and my love for this person, that maybe we're not meant to be together, maybe we are. It's very, very personal," she added.
Follow @ABCNewsRadio Copyright 2014 ABC News Radio