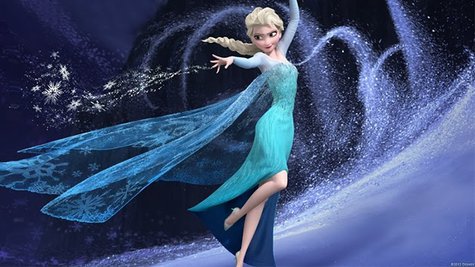 The freeze at the top of the Billboard chart has now continued for a record-setting eighth week. Frozen is once again #1, and is now officially the longest-running #1 album since 2012, when Adele spent its 24th week on top. Both those runs were non-consecutive.
Since Adele's album racked up 24 collective weeks at #1, the album that's logged the most time at the top of the album chart had been Taylor Swift's Red , which managed seven weeks at #1 between 2012 and 2013. Frozen now surpasses that to set a new milestone. Frozen is also the best-selling album of the year so far, having shifted 1.5 million copies in 2014 alone, and 1.8 million overall since its release last fall.
In the SoundScan era -- that is, since 1991 -- Frozen is only the 20th album to spend at least eight weeks at #1. 21 holds the record for the longest run since 1991, with 24 weeks, followed by The Bodyguard soundtrack with 20, and Garth Brooks' Ropin' the Wind at 18.
Elsewhere on the chart, singer and Voice coach Shakira scores her highest-charting disc ever, as her new self-titled album debuts at #2. Her previous high mark was #3, back in 2001, with her album Laundry Service.
Copyright 2014 ABC News Radio