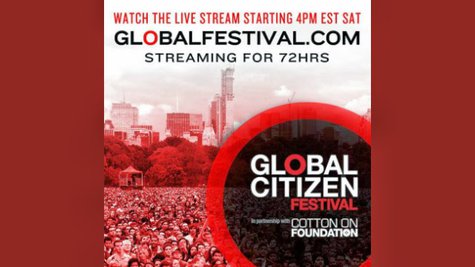 John Mayer and Alicia Keys are among the artists scheduled to rock New York City's Central Park on Saturday as part of the Global Citizen Festival. If you can't make it to the Big Apple, though, the performance will be streaming online.
The second annual festival, which was created to raise money for and awareness about global poverty , can be viewed live via the organization's official website, GlobalFestival.com . Fans can also anticipate performances by music legend Stevie Wonder , and alt-rockers Kings of Leon . Things get underway at 4 p.m. ET.
Global Poverty Project founder Hugh Evans , who organized the festival, previously told ABC News Radio, "We've got four incredible headliners that are going to be bringing not just incredible music, but their passion to see an end to extreme poverty."
U2's Bono is also expected to appear, but not as a performer. Instead, he'll present Liberian president Ellen Johnson Sirleaf with a Global Citizen Movement Award in recognition of her dedication to women's equality issues.
Copyright 2013 ABC News Radio