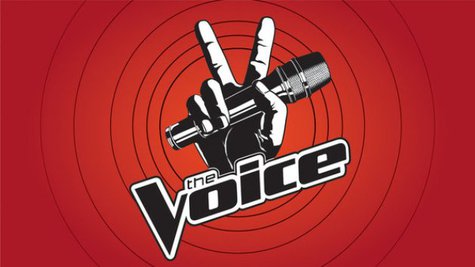 The Voice aired the second night of blind auditions for its fifth season Tuesday night. Among the artists who graced the stage: an actress whom you may have seen and heard in the movies and on TV.
Once again, Adam Levine , Blake Shelton , Christina Aguilera and Cee Lo Green sat in their rotating chairs as they listened to the contestants.
Here are the highlights of Tuesday night's episode:
Sixteen-year-old New Jersey resident Jacquie Lee opened the show with a performance of "Back to Black," by the late Amy Winehouse . After much hesitation, Christina and Blake both turned their chairs. Christina and Adam resorted to mocking Blake's dimples and Southern accent. Cee Lo was more preoccupied with finding out where Jacquie obtained her black boots. After Christina noted that she started out as a young musician herself, Jacquie joined her team.
Barry Black , from American Samoa, played Bobby Caldwell 's "What You Won't Do for Love" on the acoustic guitar, while making horn-like sound effects with his mouth. Adam thought the noise had come from Barry's bowtie. Barry elected to join Adam over Blake.
Destinee Quinn , 20, revealed to host Carson Daly that she once had the opportunity to perform with Alice Cooper . The legendary rocker passed along a good-luck message to her before her audition. Destinee will pair up with Christina after her successful rendition of the Dixie Chicks ' "Cowboy Take Me Away."
Cole Vosbury , sporting long hair and a scruffy beard, put a Southern rock spin on the theme to the 1975-1985 sitcom The Jeffersons , "Movin' On Up." Cee Lo was the only coach to make a bid for Cole.
Blake quickly pressed his button when singer-songwriter Holly Henry , 19, began singing the Coldplay single "The Scientist." The other two men followed suit, and Christina jumped into the fray at the last second. Amazingly, Holly revealed to Cee Lo that she doesn't perform often in public. Blake declared that he was officially excited for the fifth season of The Voice , and he also pointed out (again) that he's married to a famous singer-songwriter, Miranda Lambert . Adam was impressed with her wide vocal range. Holly selected Blake, after which he celebrated by doing a moonwalk.
You may be familiar with E.G. Daily 's work: the 51-year-old actress played Pee-wee Herman 's pal Dottie in Pee-wee's Big Adventure , and she voiced Tommy Pickles in the animated series Rugrats . She applied her raspy voice to "Breathe," which Cee Lo compared to that of Rod Stewart . Christina was the only one who thought E.G. looked familiar; once E.G. ran down her credits, all of the coaches went wild -- except for Blake, who joked that her acting experience shouldn't matter. E.G. had her choice of Cee Lo and Blake, and she picked Blake.
Before she stepped onto The Voice stage, Tessanne Chin received a video message from fellow Jamaican Jimmy Cliff , with whom she's toured in the past. She sang Pink 's "Try." Tessanne was pursued by all four coaches. Adam literally begged for her to become a member of his team, and it worked.
The Voice will be back next Monday and Tuesday with more blind auditions.
Copyright 2013 ABC News Radio