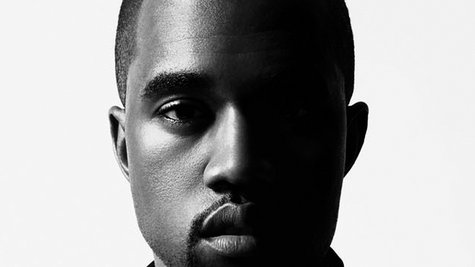 Kanye West certainly has a high opinion of himself...but you already knew that.
He's given everyone a reminder anyway, proclaiming in a wide-ranging interview with BBC Radio 1 that aired Monday that he is the "number-one rock star on the planet."
Kanye credited Michael Jackson for his own superstardom. He said Michael paved the way for him with his groundbreaking videos, adding, "There wouldn't be no Kanye West if it wasn't for Michael Jackson."
Kanye also invoked the King of Pop's name while comparing his own life to the movie The Truman Show , in which Jim Carrey played a man whose life unfolds in front of TV cameras. He said, " I've reached a point in my life where my Truman Show boat has hit the painting. And I've got to a point that Michael Jackson did not break down. I have reached the glass ceiling. As a creative person, as a celebrity."
Elsewhere in the interview, Kanye commented on his girlfriend and mother of his child, Kim Kardashian , saying, "She gave me everything. She gave me a support system. She's in a powerful enough situation that she could love me without asking for money."
In other Kanye news, he's responded to the lawsuit brought by videographer Daniel Ramos , who has alleged the rapper punched him and tried to snatch the paparazzo's camera away from him during an altercation at Los Angeles International Airport in July.
According to E! News , Kanye filed court papers Friday in which he states Ramos "willfully and wrongfully caused [West] to reasonably believe his safety was in danger." He further claims Ramos' conduct was "unlawful and wrongful."
Ramos' lawyer, Gloria Allred , tells E! News, "We think that his defenses are ludicrous and contrary to what the video shows. We are looking forward to going to court and seeing Mr. West trying to prove his response in a court of law."
Copyright 2013 ABC News Radio