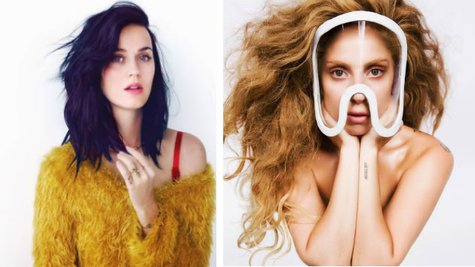 At this point, everyone seems to be over the whole " Katy Perry vs. Lady Gaga " thing that popped up around the time that both women released their new singles. But Glee aims to stir things up again with an upcoming episode that reportedly focuses on the rivalry.
According to GleekOutBrasil , a usually reliable Glee fansite, the fourth episode of the season is called "A Katy or a Gaga," and it'll serve to introduce Adam Lambert 's character, who is reportedly named "Starchild." The song list includes tunes by both women, with Adam singing Gaga's "Marry the Night" as well as taking part in a group performance of Katy's "Roar." Other songs that will be performed, according to the site, include Gaga's "Applause" and Katy's "Wide Awake."
Both women have denied any feud or rivalry between them, with each tweeting supportive messages to one another when their songs leaked within 24 hours of each other.
Copyright 2013 ABC News Radio