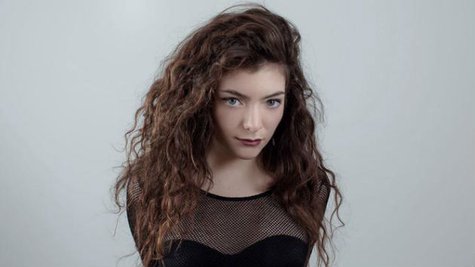 If you're a new artist with one hit under your belt, and Katy Perry asks you to go on tour with her as her opening act, you'd say yes, right? Well, most sane people would. But believe it or not, Lorde , the 16-year-old breakout star from New Zealand who's rising up the charts with her hit "Royals," said no to that incredible offer.
In a wide-ranging interview on the New Zealand TV show 3rd Degree, Lorde stated, "I turn down a lot of things. I'm a bit picky with what I do and don't do." When the interviewer asked her if it was true that she turned down the chance to open up for Katy on her forthcoming Prism world tour, Lorde groaned, and then answered, somewhat sheepishly, "Uh, yeah." She quickly added, "I think she's really talented, I just don't think it was quite right for me."
When asked if saying no to such a huge opportunity was a difficult decision, Lorde, whose birth name is Ella Yelich-O'Connor , said, "No. I mean, I have a pretty good gut instinct for stuff and if something feels right, I'll do it."
Lorde's debut album Pure Heroine , which includes "Royals," will be out later this month. She'll turn 17 on November 7.
Copyright 2013 ABC News Radio