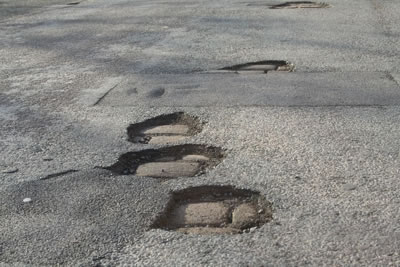 MADISON, WI (WTAQ) - If you think your local streets are less bumpy these days, you might be right.
A new report from the Wisconsin Taxpayers Alliance shows that the state's largest cities and villages spent 3.8 percent more on local road maintenance in 2011 than the year before.
It's the first such increase since 2008, when the Great Recession began to take hold.
Tax Alliance president Todd Berry says communities appear to be in a "catch up mode," with a renewed focus on road work after they directed their resources to other areas when the economy went south.
The amount of spending per resident on local road work was still less than pre-recession levels. The Tax Alliance said it was $116 per capita in 2001, compared to $122 per person in '08.