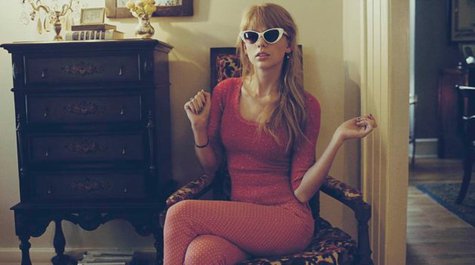 Taylor Swift has composed the end credits song for the upcoming movie One Chance , but she doesn't appear in the flick. However, that doesn't mean that she's not interested in doing more film work down the road.
Taylor has appeared in the movie Valentine's Day , and has provided the voice for a character in the animated film The Lorax. She's also done some TV work, with small roles in New Girl and CSI . But as for making another movie, she tells E! Online that any film project would have to be good enough to distract her from her first love.
"That's always something that's in the back of my mind, if the right thing came along," she tells E!. "It would have to be something so amazing that it would take me away from writing songs and touring, which would have to be an incredible script."
Meanwhile, Taylor has tweeted a link to the trailer for One Chance, but unfortunately, but the song, called "Sweeter than Fiction," isn't in the trailer.
"The first trailer for One Chance!! Feeling so honored to have written the end credit song with @jackantonoff ," Taylor wrote. Jack Antonoff is the guitarist for Grammy winners fun . Jack replied to Taylor's tweet by responding, "My sentiments exactly."
How did Taylor and Jack end up collaborating on the song, which is called "Sweeter than Fiction"? It's not clear, but he does date Taylor's pal, Girls star Lena Dunham , so perhaps they met that way. Interestingly, Jack also co-wrote "Brave" with Sara Bareilles , who joined Taylor on stage last month in Los Angeles.
As previously reported, One Chance tells the true story of Paul Potts, who became a star after showing off his opera-singing skills on Britain's Got Talent. Taylor says Potts' story really inspired her.
"The story just blew me away," she tells E !. "I didn't know the story...he's working a cellphone store and then ended up winning Britain's Got Talent. You have to see [the movie]. It makes you feel so many different things."
Copyright 2013 ABC News Radio