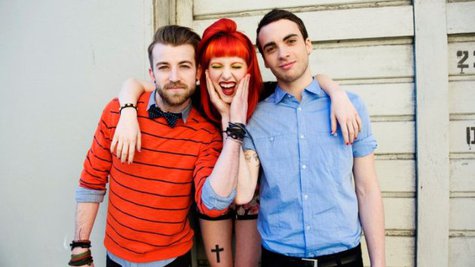 If you think that frontwoman Hayley Williams sounds convincing singing about a long-term relationship on Paramore 's latest hit "Still Into You," well, she should: the song is about her own love life.
"This song is absolutely autobiographical from start to finish," she tells ABC News Radio, "It's about me and the relationship that I've been in for the last, like, almost six years now." She adds, "This is one of the most, I think, autobiographical songs that we've ever released and that I've ever written, and maybe that's why I love it so much."
She laughs, "It's kind of exciting when Paramore writes a love song 'cause we don't do that kind of thing very often."
Hayley also likes the fact that such a personal song has become so popular. "It is, like, 100 percent my favorite song we've ever released as a single, so to see it doing well and that people are really loving it, it feels amazing," she tells ABC News Radio.
And if you like "Still Into You," you should probably check out Paramore's current self-titled album. Like "Still Into You," the songs were drawn directly from Hayley and her bandmates' lives.
"This record is a lot more about who we are individually and personally," she explains. "I think what's cool is all the newer fans and people that are just discovering Paramore on this record, it's nice that they get a really good look into who we are."
She adds, "I think this is a great record for people to start with if they've never listened to Paramore, because by the time you get to the end of it, I feel like you pretty much get us."
You'll be able to enjoy Paramore's personal songs live starting next month, when the band starts a U.S. tour in Seattle on October 15. When that wraps at the end of November, they'll take a break and kick off the new year in Australia and New Zealand. Come March, you'll be able to get really up-close-and-personal with Hayley and the guys on their first fan cruise, Parahoy!, which sails from Miami on March 7.
Copyright 2013 ABC News Radio