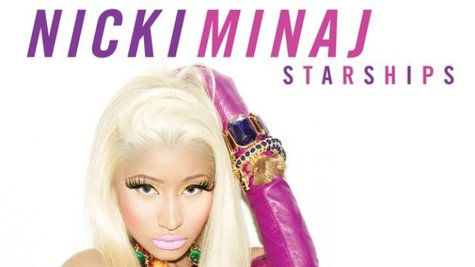 Nicki Minaj has been sued by an artist who claims her hit song "Starships" borrowed from one of his tunes.
According to the Chicago Tribune , Clive Tanaka alleges in his copyright infringement lawsuit that there are substantial similarities between "Starships" and his composition, "Neu Chicago," which was released in 2011. That would be a year before Nicki released "Starships" as a single.
It's unclear how much Tanaka is seeking in his lawsuit, which was filed Tuesday in a Chicago court.
Tanaka is actually the plaintiff's performance name. The Chicago artist's birth name is unknown, according to the Tribune .
Copyright 2013 ABC News Radio