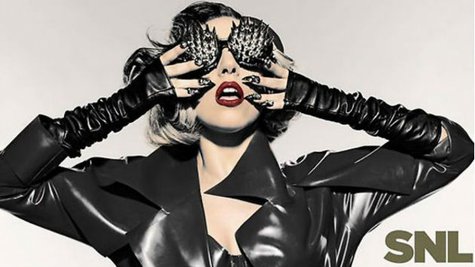 Lady Gaga 's previous two appearances on Saturday Night Live featured her acting in several sketches as well as performing. Now, rumor has it that her next stint on the show will feature her doing double duty as both host and musical guest.
TVLine.com reports that Gaga will visit Saturday Night Live again this fall and will both host and sing, as everyone from Justin Bieber to Taylor Swift to Bruno Mars to Adam Levine has done in the past. NBC has not confirmed the report, however.
Gaga's first appearance on SNL came in 2009; during that episode, she appeared in an episode of the dance-related faux talk show "Deep House Dish" with Madonna , and the two staged a mock catfight.
In 2011, she performed on the show again and appeared in the instantly-memorable digital short "3-Way" with Justin Timberlake and Adam Sandler . She also appeared as herself in a game show sketch called "What's That Name," where she remembered every single detail about her fans, while Justin was unable to even recall the name of his 'N SYNC bandmate Chris Kirkpatrick .
Copyright 2013 ABC News Radio