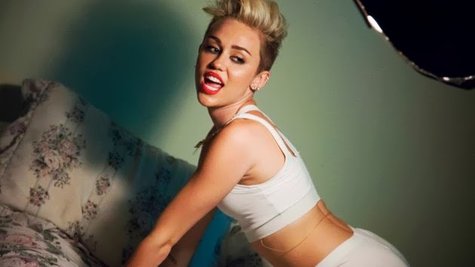 Anyone who saw Miley Cyrus ' performance at the MTV Video Music Awards would quickly agree that the star might benefit from working some things out in therapy -- and Miley herself agrees that she's far from normal.
In an interview with the Daily Mirror 's weekend publication The Sunday People , Miley says, "I have so many f***ing issues. I am so f***ed up...everyone does dumb stuff when they're messed up. I don't have a normal life. I take a hiatus every now and again but I'm not good at that." She adds, "I suppose I'm a workhorse. I love being in the studio and when I take vacation, I get so bored."

During the interview, conducted before the VMA incident, Miley spoke about the fundamental differences between her own persona and that of Hannah Montana. "Others who have been on kids' shows try to act like their characters – but I'm not like that," she told the publication. "During Hannah Montana, I think people knew I was acting. I've never been able to hide anything -- a bit like Justin Bieber ."
Meanwhile, one of the topless models in Robin Thicke 's "Blurred Lines" video says that she feels that Miley "ruined" the song when she sang it with Robin on the VMAs.
Speaking to Metropolis Nights magazine, Elle Evans , the blonde in the video, said that Miley was "tacky" and the performance was "unnecessary." "Miley didn't have to go to that level," says Evans. "It was embarrassing...I think she was just there to make an ass out of herself."
Evans added, "Miley killed the song and not in a good way. She literally murdered the song. She took a great song and ruined it. She really f***ed it up. I'm so mad at her."
Copyright 2013 ABC News Radio