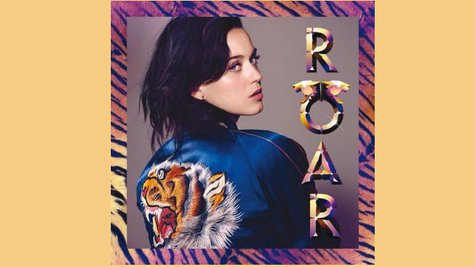 Katy Perry is most certainly a champion -- her new single "Roar" has just booted Robin Thicke's mega-smash "Blurred Lines" out of the #1 spot on the Billboard Hot 100 after an amazing 12 weeks.
While it's actually outsold "Blurred Lines" for the past couple of weeks, "Roar" had been stuck at #2 because Robin's hit was being played more on the radio and streamed more online. But the exposure that the song got on the MTV Video Music Awards apparently gave the track the boost it needed to finally take the top spot.
"Roar" is Katy's eighth #1 hit on the Hot 100. Her first was "I Kissed a Girl," back in 2008. The only female solo artists at this point who have had more #1 hits are Madonna , Mariah Carey , Rihanna , Whitney Houston and Janet Jackson . Depending on how follow-up singles from her upcoming album Prism do, Katy may very well pass Janet, who currently has 10 chart-toppers to her name.
But in fact, Katy's last album, Teenage Dream , produced five number one hits, so it's possible that when Prism is said and done, she'll have also passed Whitney, who has 11, and Madonna and Rihanna, who have 12 each.
Copyright 2013 ABC News Radio