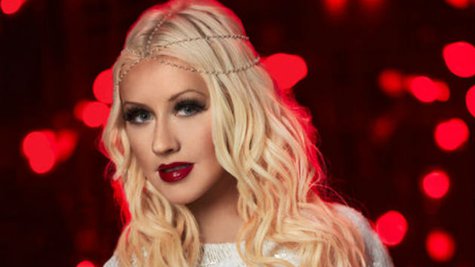 Hey, future contestants on The Voice : don't think that you can make coach Christina Aguilera melt with your sexy voice. Christina covers the October issue of Maxim magazine, and inside, she admits that having someone sing to her is a huge turn-off.
Asked if a guy needs to be able to sing in order to get her interested in him, Christina tells Maxim, " Not at all! The quickest way for me to feel weird and run for the hills is if somebody sits down and serenades me with a guitar. It's not my thing."
So what does a man have to do to turn Christina on? Be himself, apparently. " I love genuine guys; that's why I pretty much stay away from celebrities," she explains. "I don't care about money, because, trust me, I can support myself." And that's not just lip-service: neither Christina's ex-husband nor her most recent boyfriend are celebrities.

The Voice coach won't dish on the sexiness of her famous male friends, either. Asked who was cooler during their Mickey Mouse Club days -- Justin Timberlake or Ryan Gosling -- she says diplomatically, " They were both very charismatic, but I think I have to shy away from the question. I don't want this to bite me in the butt later."
Christina also gives the magazine her definition of sexy. " I'm such a down-to-earth girl, I'm comfortable in just a jersey and boy's underwear," says the woman who was once, in her "Dirrty" phase, described by Time magazine as looking like she just came from an "intergalactic hooker convention."
"Trying too hard to be sexy is the worst thing you can do. Sexiness should be effortless," says Christina.

The full interview is available on newsstands now, in the October issue of Maxim .
Copyright 2013 ABC News Radio