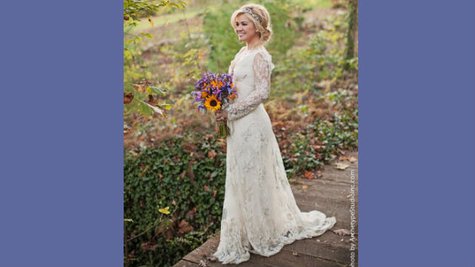 It's safe to say that when a man's been married more than once, his first and second wives don't necessarily get along. But there doesn't seem to be any such problem between Kelly Clarkson and Melissa , the woman who was previously married to her new husband, Brandon Blackstock. In fact, Melissa "loves" Kelly, or so she says.
Speaking to People magazine, Melissa, who is the mother of Brandon's two children, Savannah and Seth , says, "I love Kelly. I've known her for years and I couldn't ask for a better stepmother for my children. My kids love her."
People also reveals that, while Kelly and Brandon didn't really invite anyone to their wedding in Tennessee on October 20, they did celebrate with friends and family beforehand. The magazine reports that on October 12, they hosted a party for about 40 close friends and family members at their home in Nashville.
The event "was Kelly and Brandon opening their home to say, 'Thank you for being part of our lives,'" says the couple's friend, jewelry designer Jonathan Arndt .
Meanwhile, Kelly's mom Jeanne is still raving about her daughter's wedding, even though she didn't attend. Posting a series of photos from the ceremony on Instagram, she wrote, " My girl is all grown up and now a married lady! Such a stunning bride! She deserves every happiness and I'm glad she finally got her Prince Charming! "
Copyright 2013 ABC News Radio