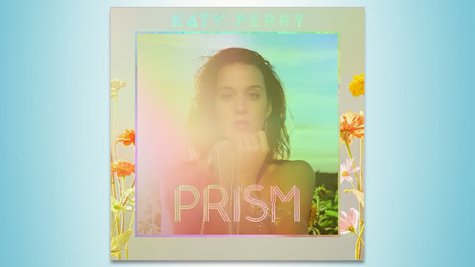 K aty Perry seemingly has been everywhere promoting her new album PRISM , and all her hard work appears to be paying off: the disc is heading for a #1 debut on next week's Billboard chart.
Industry sources tell Billboard that the disc, Katy's third, is on track to sell about 275,000 copies in its first week. If that happens, she'll post the biggest sales week for a woman so far in 2013. Miley Cyrus currently holds that title; her album Bangerz arrived at #1 a week ago with sales of 270,000 copies, according to Nielsen SoundScan.
Katy's last album, Teenage Dream , debuted at #1 with sales of 192,000 copies in its first week. It produced five #1 singles, and went on to sell 2.8 million copies in the U.S. Thanking her fans for all their support this week, Katy tweeted , "Thanks for an INCREDIBLE release everyone! I hope the colors on this record r bursting through ur earbuds like lil dancing rainbows!"
Over on the singles chart, Lorde is still our ruler , as her smash hit "Royals" tops the Billboard Hot 100 for a fourth straight week. The 16-year-old's song is now the longest-running #1 by a female artist this year, surpassing Pink 's three-week reign with "Just Give Me a Reason." In fact, no song by a female artist has spent longer at #1 since Carly Rae Jepsen camped out on top of the chart for nine weeks last year with "Call Me Maybe."
Copyrigh 2013 ABC News Radio