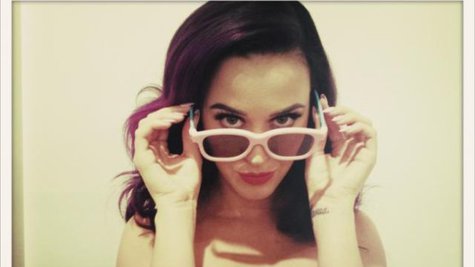 On Tuesday, an open letter to Katy Perry will appear in the showbiz publication Variety, urging the singer to stop promoting Pepsi to her young fans.
A collection of health organizations have banded together to take out the ad , claiming that Katy's promotion of what it deems unhealthy drinks is putting her young fans at greater risk of obesity, diabetes and other illnesses. "Today, soda companies are using you and other celebrities to convince young people that drinking soda is hip, sexy and rebellious," states the letter in part. "'Drink Pepsi and you can be cool like Katy Perry' is the takeaway message for your young fans. 'Live for now' -- and worry about the health consequences later."
"Being popular among children brings with it an enormous responsibility," the letter finishes. "Don't exploit that popularity by marketing a product that causes disease in your fans. Please stop."
Strangely, unlike other stars, Katy doesn't actually have a contract or a long-term endorsement deal with Pepsi. She worked with Pepsi to promote her movie Part of Me , and Pepsi sponsored the segment on the MTV Video Music Awards in August that asked fans to vote for which song she'd release from her album.
USA Today reports that in a statement responding to the ad, a Pepsi spokeswoman said, ""We have a long history of responsible advertising and marketing practices, including a commitment to not direct our advertising to audiences comprised predominantly of children under 12."
Copyright 2013 ABC News Radio