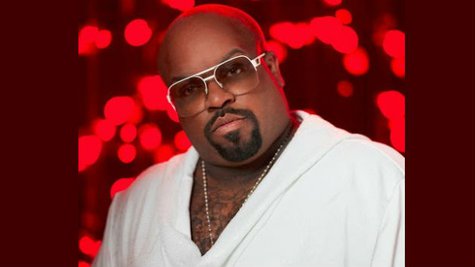 After taking a season off, this fall Cee Lo Green was proud to return to NBC's The Voice , which has grown to become something much bigger than he ever anticipated. And the entertainer tells ABC News Radio that he feels the show is not only "enjoyable," it's "monumental."
"It's very gratifying that people love the show," he says. "It's one of the most enjoyable things, the most memorable and monumental things that I've been able to be a part of."
Ironically, Cee Lo was originally advised against participating in The Voice -- advice he's glad he didn't end up taking.
"It's just so interesting the way I was told to not do it, [as though] maybe it wouldn't be a good thing for my career because no one really knew what to expect," he tells ABC News Radio. "On paper, it read to certain people like yet another karaoke show, another television music variety show. But it ended up being something completely unique and innovative and cutting edge, so I'm glad I took the risk -- it's really rewarded me a great deal."
Now that he's back on the show, Cee Lo says he feels as though he's got some momentum that might allow him to actually break fellow coach Blake Shelton 's three-in-a-row winning streak. According to him, he's receiving an outpouring of support from viewers who want him to triumph this season.
"So many people are rooting for me to win, I hear it from everybody, 'It's your year!' You know, even the guy at the gas station, I'm like, 'Give me 50 on [pump] two,' and he's like, 'Here ya go, also, it's your year!' So many people are married to this show, so it's great," he says delightedly.
He adds that having R&B star Miguel by his side as his team's guest mentor this season really helped the artists in rehearsals. Cee Lo explained why he chose the Grammy-winning singer to participate.
"He's very wise, he's up and coming and I think that he's definitely making great strides and being impactful as far as the young generation of rhythm and blues," Cee Lo explains. "And he has a lot of variety in what he aspires to do and what he's accomplished thus far." That, plus he wanted to support his buddy. "He's a friend of mine, so I wanted to give him an opportunity. I think he did a great job for his first time," adds Cee Lo.
Unfortunately, Cee Lo admits that even with momentum on his side, beating Blake is going to be difficult. "You gotta do your math," he tells ABC News Radio. "I think Blake does represent a very large demographic, and apparently they got nothing better to do than to watch this show and vote. So that does give him an advantage." However, says Cee Lo, "I still have a couple of tricks left up my short sleeves!"
The battle rounds on NBC's The Voice resume Monday night.
Copyright 2013 ABC News Radio