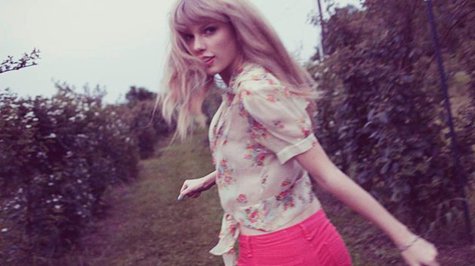 When asked to predict what their lives will be like at age 30, some young stars will tell you definitively that they plan to be married with kids. But Taylor Swift says she can't make any such pronouncement, because her love life is so completely up in the air right now.
Speaking to InStyle magazine, Taylor, who'll turn 24 in December, says that when she imagines herself at 30, "I envision a lot of coziness and warmth." However, she notes, "I don't know where I stand on family and kids right now because I can't picture things without all the pieces of the puzzle."
She explains, "I don't even have a semblance of an idea of a boyfriend right now. I don't even have a mental daydream of who he would be. And who that person is determines what the rest of the puzzle looks like."
Speaking of boyfriends, Taylor also discusses with InStyle the best relationship advice she's ever given a friend.
"Your best advice is usually, 'Walk away from him! Tell him you never want to see him again!'" she reveals, but warns, "If you are dealing with someone still in love, nothing you say can change their feelings. All you can do is be there for them and pick them up every time they get hurt."
In fact, Taylor adds, "You have to know that whatever advice you give, they may not take it. The priority should be on keeping the friendship rather than giving the best advice."
Finally, Taylor reveals the last time she cried...and no, it wasn't because she broke up with somebody. "Have you ever seen that commercial for Dawn [dishwashing liquid], with the baby ducks with oil all over them from a spill, and they get baths using Dawn?" she gushes. "And then they are set free? And they do the same thing with some otters. I cried hysterically!"
Copyright 2013 ABC News Radio