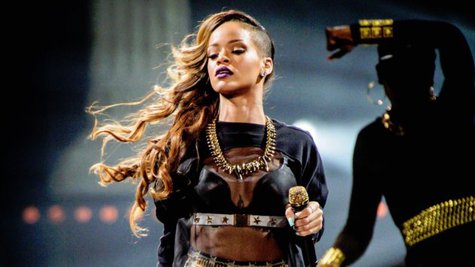 Rihanna has made history by smashing a record last weekend during the first night of the South African leg of her Diamonds World tour .
Rihanna's performance at the FNB Stadium in Johannesburg on Sunda attracted more than 67,000 people. The singer posted on her Instagram page, "Rihanna's show tonight in South Africa will be one of the biggest audiences ever for a female artist and the youngest ever to sellout the stadium."
Rihanna's scheduled to showcase next in Cape Town on October 16 before moving onto the Middle East. She'll then close her extensive outing with a final string of shows in North America, ending in New Orleans on November 15.
In other news, Rihanna shared pictures of her finished traditional Polynesian tattoo , which she revealed last week in a video posted on YouTube . The singer also posted images from her visit to an African safari over the weekend.
Copyright 2013 ABC News Radio