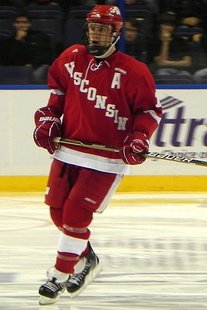 MADISON, WI (WTAQ) - The Wisconsin men's hockey team completed a sweep over Northern Michigan Saturday.
Freshman Grant Besse and sophomore Nic Kerdiles each scored a goal in the 2-1 win.
It's the first time the Badgers swept the Wildcats since 1996.
The Badgers are back in action Friday night against Boston College.