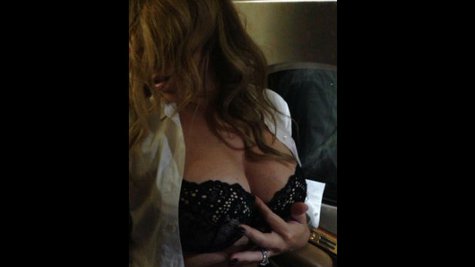 Mariah Carey , 43, has given her husband Nick Cannon , 33, a glimpse of two birthday presents she has in store for him later Tuesday night.

Mi Mi posted a racy picture on her Twitter account of her wearing a black lace bra and an open white button-down shirt. She tweeted , "Happy Birthday to my Hubby @NickCannon..."my baby I'm waiting on youuuu"hahaha! KKLB! GHL!!!! Mwah !!!!! "
The couple have been married since 2008.
Copyright 2013 ABC News Radio