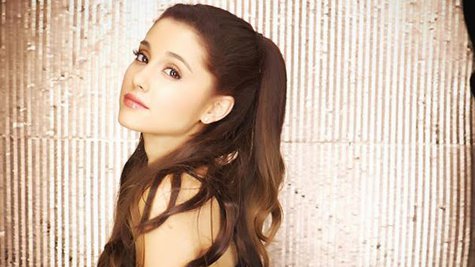 Ariana Grande used to date Jai Brooks of the Australian comedy group The Janoskians , but now she's dating Nathan Sykes of The Wanted . In a lengthy Twitter post , Jai has now publicly accused Ariana of cheating on him with Nathan, but she thinks he's using her to get press.
In his posting, Jai wrote, apparently in response to fans' questions, "Yes I was cheated on. Yes it does suck. Yes I was left for another man...Like anyone who has been cheated on, it has been tough for me but I'm finally ready to move on. Once you are cheated on you should never go back and I did because I wasn't ready to give up on love and something that was everything to me."
He added, "If you know someone who is in a relationship, I'm begging you to please not interfere with that, because you are going to destroy someone and crush their world. Nathan may be a top bloke or a sweet person, but what he did was just completely wrong. He interfered with my life and did not respect my relationship, his actions caused me to not be able to sleep at night and not see the world as a beautiful place. Nathan if you read this, when you hold her hand you better hold it tight because you are holding my world."
As for why Jai wrote the post on Monday, he explained, "Today was supposed to be our one year anniversary but instead I'm writing this. Do you know how sh*t this makes me feel? How crushed it makes me feel? But I'm doing this to protect myself from the endless hate I am getting and for those who have lost respect for me when I haven't done anything wrong."
He adds, "You may or may not believe me, that is up to you and I'm not going to force you to, but just know I would never make up a lie about something like this, it's far too serious. She may not respond to this post, may ignore it, may deny it or may own up to it, she is going to do what's best for her and do what she thinks is right, which is what I'm doing...I hope you can respect that. Please stop the endless questions."
Ariana's response? She's not buying any of this. She wrote , "Woke up this morning in complete and utter shock... I guess I shouldn't be so surprised. You said to me if I didn't come back to you, you'd make me look bad to the entire world... I'm no longer afraid of you or your lies anymore."
She added , "I'm going to be the lady my mother raised and carry myself with class and dignity... But I will never be any man's press opportunity.... Girls..Know your truth... no one can ever take that away from you. It's always ok to defend yourself. My fans know what kind of person I am. Never let any man discredit u or the values you were raised with. I'm finally happy. Words can't hurt me anymore."
Copyright 2013 ABC News Radio