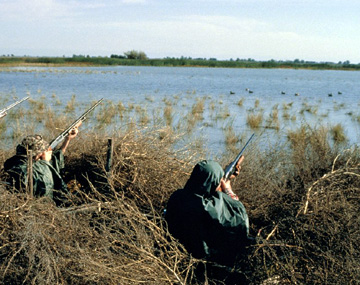 MADISON, WI (WTAQ) - State minority Democrats are proposing a bill to let more sporting groups share in a half-million dollar grant they say was politically-targeted by Republicans.
Assembly Democrat Nick Milroy of South Range and Senator Bob Wirch of Pleasant Prairie say they want to fix problems with a grant to encourage more people to hunt and fish in Wisconsin.
Republicans crafted a state budget measure to prohibit some groups from applying for the grant -- and a committee awarded it to the United Sportsmen despite questions about the group's tax status. Governor Scott Walker later rescinded the grant for that reason.
Walker also allocated state funds for the grant, after lawmakers approved a mix of state and federal money.
Federal officials said the previous arrangement might have placed $28 million in federal conservation funds in jeopardy.
The Democrats' new bill seeks to prevent that problem by continuing to use state funds only.
Milroy, a hunter, said he was outraged that the GOP wanted to funnel the sporting money to what he called a "shady political action committee." In his words, "We want to put all that behind us."