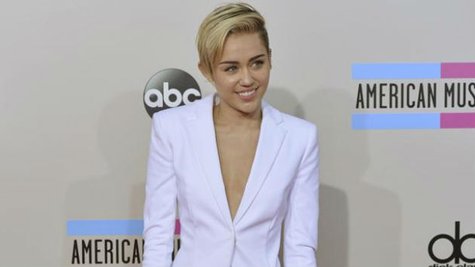 Yes, Miley Cyrus' home was burglarized over the weekend, but that doesn't mean that the singer has moved out of it and is now sleeping in a tent.
E! Online reports that the appearance of a teepee in the backyard of Miley's house shortly after it was robbed led to reports that she's now sleeping in it, as though that would somehow be safer than remaining in her house. But Miley's rep tells E! that the teepee was a birthday gift from her family; it seems they have a similar one on their farm in Tennessee.
But this is no ordinary teepee. According to E!, it cost more than two grand and was decorated according to her mom Tish 's specifications. A source tells E!, "It was lovely. It was all customized artwork." As for why the family is so into teepees, Miley's dad, Billy Ray Cyrus , claims some Cherokee heritage.
In other Miley news, she makes a guest appearance in "Feelin' Myself," the latest video from will.i.am , and keeps her clothes on, for the most part. She's seen dancing in a two-piece leather bikini-style outfit, singing about clubbing and, yes, twerking.
"Up in the club is where you find me/I do it real big, never do it tiny/Forget about the bull-s**t please don't remind me/I step in this mother-mother just to make you work/Get on the floor just to make that booty twerk," Miley raps. But she leaves the mention of "molly" to another guest on the song, Wiz Khalifa .
Copyright 2013 ABC News Radio