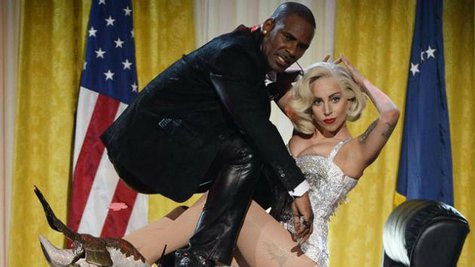 In September, Madonna released a 17-minute film that she'd made, not on YouTube, Vevo or iTunes, but on BitTorrent, the file sharing service. Now, Lady Gaga is set to follow in her frenemy's footsteps.
Rolling Stone reports that on December 3, Gaga will release the video for her hit duet with R. Kelly "Do What U Want," via BitTorrent. In addition to the clip, directed by Terry Richardson , you'll also get photos, a documentary about the making of the clip and exclusive interviews with Gaga and Richardson. It's all part of BitTorrent's bid to become a legitimate distribution platform: most people currently use it to illegally download music and movies.
Gaga has hinted on Twitter that the video for the clip is even more sexually suggestive than her performance of the song with Kelly on Saturday Night Live.
Visit Bundles.BitTorrent.com to access the content.
Copyright 2013 ABC News Radio