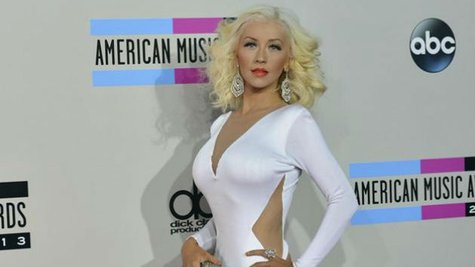 Christina Aguilera 's looking slim, trim and beautiful this season on The Voice , and she attributes it all to the right mental attitude.
Speaking to the TV show Extra about how she keeps herself looking so great, Christina says it's all down to "Laughter, happiness, breathing -- and I did some yoga."
The singer also revealed the unique way that she relieves stress in her life: "I have these paintball guns, and we're just blowing off steam. It's so much fun."
Her fellow Voice coach Adam Levine , also speaking with Extra , loved the idea. "I need to get paintball guns in my house. That's the best idea I've ever heard in my life."
Christina also talked about her duet with A Great Big World , "Say Something," which she performed with them on Sunday night's American Music Awards. " I'm just into and being motivated more than ever right now by just things that feel real and honest and genuine, and that's what this song and these guys are," she tells Extra.
The duo's album Is There Anybody Out There? is due January 14; they'll open for Maroon 5 on New Year's Eve in Las Vegas.
Copyright 2013 ABC News Radio