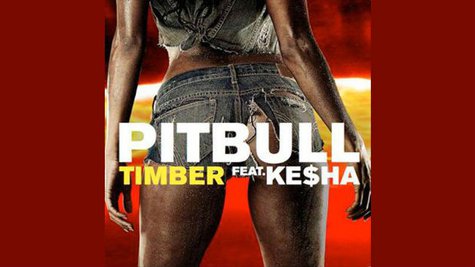 If you saw Pitbull and Ke$ha perform "Timber" on Sunday night's American Music Awards, you have an idea of what the brand-new video for the clip looks like: it's a combination of Latin, rap and country, with some sexy booty-shaking going on.
In the video, Pitbull is shown dancing with a dark-haired beauty on a spit of sand in a blue ocean, while Ke$ha is seen wearing a super-skimpy outfit, walking around a farm, and dancing suggestively in a saloon where sexy, booty-shorted hotties do country line-dancing and boot-scoot on the bar. A swimming pig, an alligator, a mechanical bull and various donkeys and horses add to the craziness.
"Timber" is from Global Warming: Meltdown , the reissue of Pitbull's album Global Warming , which includes five new tracks.
Copyright 2013 ABC News Radio